Savage Dragon #115
Savage Dragon #116
Savage Dragon #119
Savage Dragon #121
Savage Dragon #122
Savage Dragon #126
Savage Dragon #139
Savage Dragon #142
Savage Dragon #143
School girls revenge
Secret Invasion #8
Wasp was growing.
Silbuster
Sinsationals
Small Favors Vol.1
Small Favors Vol.2
Spunky Knight #3
Eros Comix / Only cover page.
Spunky Knight #5 - Special
Episode: Mad Banquet of the Sex Evils
A girl met some tiny boys.
Strange Sex Stories #1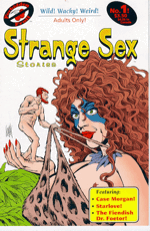 Include a giantess comic; a Case Morgan story by Don Lomax
Strips # 1
The giantess in only the cover page.
Strips #2
The shrinking woman in the cover and 2 B/W pages.
You can more search in this mall
---